Modular Manufacturer Profile: Champion Homes

Telephone: (910) 893-5713 
Website: www.championhomes.com
Overview
With factories in the US, the UK, and Canada, Champion Homes is one of the largest modular manufacturers in the world. Capable of building a custom home from scratch, Champion offers extensive customization options even on their standard floor plans. Their homes can be found in every state, in most of Canada, and across the UK. Champion Homes is actually a large family of modular manufacturers who all work under the name of Champion. In addition to these manufacturers, Champion has also acquired a few other manufacturers who have retained their original names. These include Moduline Industries and SRI Homes in Canada and Caledonian Building Systems in the UK.
What Makes Them Unique?
Their international headquarters in in Michigan, but Champion Homes has factories throughout the US, Canada, and the UK. In addition to single family homes, Champion also manufactures multi-family homes, commercial buildings, and has even constructed modular housing for the military. They recently started to offer the option of building passive solar panels into their homes.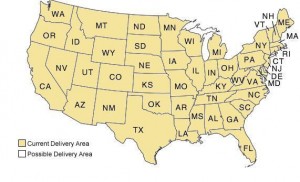 Build Area
The Continental United States, Canada, the United Kingdom
Factory Tours
To schedule a factory tour, fill out a contact us form at their website here.