Modular Manufacturer Profile: Icon Legacy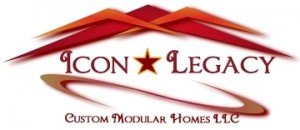 Telephone: (570) 374-3280
Website: www.iconlegacy.com
Overview
Given that Icon Legacy builds mostly in the Northeast, their selection of standard plans includes mostly Cape Cods, Two-Stories, and Chalets. Even the Ranch homes that Icon offers come standard with steeper roofs to keep snow from piling up. Though they're lesser known for their southern homes, they do offer homes in the Southeast as well, and their custom options make it easy to tailor your home to the region you're building in.
What Makes Them Unique?
Other than the fact that they're the only company that offers reasonably priced branded shirts and hats on their website, Icon is a great example of your standard, responsible manufacturer. Run with the care and respect that you would expect from a privately owned small business, they serve a fairly large area out of their one 62,000 square foot factory in Selinsgrove, Pennsylvania. The company is largely employee owned, with 71% of the ownership resting with the employees and the rest owned by investor-partners.
Build Area
Alabama, Connecticut, Delaware, Florida, Georgia, Kentucky, Louisiana, Maine, Maryland, Massachusetts, Mississippi, New Hampshire, New Jersey, New York, North Carolina, Ohio, Pennsylvania, Rhode Island, South Carolina, Tennessee, Vermont, Virginia, Washington D.C., West Virginia
Factory Tours
Icon offers tours of both their factory in Selinsgrove, PA, and occasionally of recently constructed homes. So even if you don't live near Pennsylvania, ask if they've built a home near you that you could visit. You can reach Icon at (570) 374-3280.