Modular Manufacturer Profile: Keiser Homes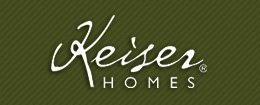 Telephone: (888) 333-1748
Website: http://www.keisermaine.com/

Overview
Established in 1987, Keiser Homes is now the Northeastern arm of the Innovative Building Systems family that also includes four other modular manufacturers. Their one and only factory is located in Oxford, Maine and offers standard modular plans as well as an experienced in-house design team to help create a home that meets your needs. Keiser specializes in Ranch, Cape Cod, Colonial, and Chalet style homes.
What Makes Them Unique?
As with many manufacturers, Keiser modular homes are made with an eye toward sustainability, but then they even take it a step further offering their "Modular Zero" models that are homes that, through design, renewable energy, and advanced mechanical systems, are able to generate enough energy to heat, cool, and power themselves. This "Net Zero" concept is not unique in the modular industry, but few manufacturers have targeted this as a goal so specifically.
Build Area
ME, NH, MA, VT
Factory Tours
By appointment only.