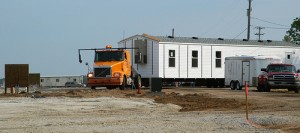 Photo Credit
Every now and then I come across a story that I get really excited to read.  Today was one of those days!
While skimming through my goolge+ news feed (If you're on google+, be sure to add me!) I came across this article:
Champion Home Builders Uses Modular Homes to Help Bring Life Back to Once-Popular Detroit Neighborhood
Stories like this make me smile. I'm a huge supporter of the modular home building industry, for many different reasons. To finally see the general public putting these fabulous resources to good use truly warms my heart.
With the low production costs of modular homes, and the rapid pace these houses are assembled, modular homes are able to be constructed and move-in-ready at about 50% the time of traditional home building. With this speedy turn around rate, rebuilding projects like this one are started and completed within time and budget.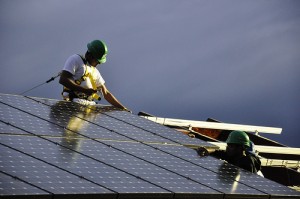 …But this is not to say modular homes are cheap and poorly manufactured. In fact, these high quality homes are paving the way for eco-friendly and energy efficient housing. Don't believe me? Check out these 6 modular homes – can you believe these were built in a warehouse? They're absolutely stunning!
Do you own a modular home or are you currently living in a modular unit? I'd love to hear your experiences!