Modular Manufacturer Profile: New Era Building Systems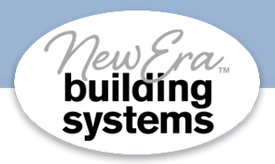 Telephone: (800) 678-5581
 Website: www.neweramodulars.com/

Overview
Now serving 20 states on the East Coast, New Era Building Systems has been building modular homes out of their 12,000 square foot manufacturing facility in Pennsylvania since 1992. Their reputation for quality building caught the eye of Champion Home Builders who brought them in to the Champion Family of Home Builders in 2005.
What Makes Them Unique?
Being part of the Champion family gives New Era access to all the benefits of being a large nationwide modular home manufacturer such as great pricing on quality building materials and access to top-of-the-line options and upgrades without having to compromise on customer service.
Their stated mission is the same as it was when it was founded: to build the best quality product at the best price in order to create a valuable home.
Build Area
Connecticut, Delaware, Illinois, Indiana, Massachusetts, Maryland, Maine, Michigan, Mississippi, North Carolina, New Hampshire, New Jersey, New York, Ohio, Pennsylvania, Rhode Island, South Carolina, Virginia, Vermont, Wisconsin, West Virginia
Factory Tours
For information on where and when factory tours are available, call New Era at (800) 678-5581.