The Busy Homeowner's Modular Construction Timeline
Pre-Construction
Before the manufacturer starts construction on your modular home, there are some things that absolutely need to be done to make sure that your prefab will be on a sound plot of land. Before you okay the manufacture of your home, make sure you've done all the necessary due diligence.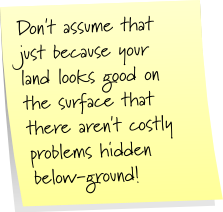 Pre Set-Day
While your modular home is being constructed by the manufacturer, your GC's crew will be busy getting the build-site prepped for the delivery of the modules. There's a lot of preparations to get done before your modular home can be delivered and set. Read the 4 Steps to Prep Your Modular Home Build Site guide.
Level the build area
Clear the build area of trees, plants, and large rocks
Three Weeks Before Set Day:
Designate and clear an area for a rough (unpaved) driveway for construction vehicles and the crane to use
Dig the foundation for the home and any other on-site construction projects like a garage or porch
Two Weeks Before Set Day:
Install the foundation
Install plumbing, electric, gas, and anything else that will need to run through the foundation
Inspect the foundation
Inspect utilities running through the foundation. If something is wrong and isn't caught until the foundation is poured, it can be extremely expensive to fix!
One Week Before Set Day:
Install footing drains
Install sill plate
Pour the foundation
Inspect the foundation
Do a waterproofing test
Do a drainage test
Post Set-Day
Now that your modular home has been delivered and set on its foundation, it's time to go about turning these separate modules into a fully functional home. Even prefabs require some on-site work, so here's your timeline for the four weeks after your modular home is set. Note that this could take less time or more time depending on the amount of on-site construction you'll be doing.
First Week After Set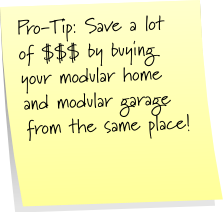 Weatherproof your home. Rainwater getting in between modules right now could be disastrous
Start work on any exterior on-site construction (garages, porches)
Remove temporary framing
Connect utilities between modules
Permanently fasten the interior marriage walls
Inspect structural integrity
Build basement stairs
Second Week After Set
Connect utilities to the grid
Test all utilities
Complete any exterior on-site additions like siding or decorative framing
Third Week After Set
Install carpet and custom flooring
Conduct final utility inspections
Add insulation to basement ceiling, garage if necessary
Complete the backfill grade-leveling of the build area
Inspect drywall for cracks, touchup and repaint as necessary
GC and owner do a detailed walk-through inspection for any last-minute changes or fixes
Fourth Week After Set
Complete changes from walk-through inspection
Complete on-site work
Complete touch-ups
Have a government building inspector give a final inspection and issue a certificate of occupancy
Fifth Week After Set
Enjoy your brand new modular home!