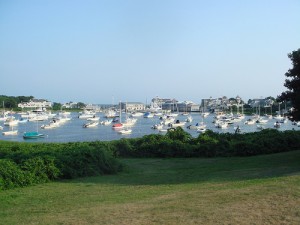 Photo Credit
If you're like me, you're probably dreaming of the day when you can retire and settle down in a gorgeous vacation home. For a lot of people, it's just that – a dream. But it doesn't have to be! The National Association of Realtors released a study that said 40% of all homes bought in America were actually vacation homes! Vacation homes can be very affordable! Whether you're looking for the West Coast or East Coast, here are my top picks: 5 locations where you want your vacation home to be:
West Palm Beach, Florida – When you think of Florida, you automatically think of vacations (at least I do anyways!) As of 2012, vacation homes were being sold for right around $100,000. How can you beat this price? Plus, it's Florida! Get ready for some fun nights of shuffleboard!

Poconos, New York – According to CBSnews.com, the average 2bed/2bath vacation home is $182,000. With Lake Wallenpaupack nestled in the Poconos, you can enjoy some of the best rafting, hiking, waterfall sight seeing and more. It's the perfect family vacation spot!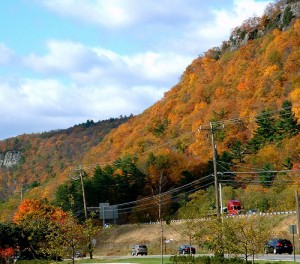 Photo Credit
Santa Monica, Ca – If you love the West Coast, forget Hollywood and head to Santa Monica. With the picture perfect weather and spectacular scenery (re: beaches), you can find a slew of vacation homes that are just right for you! And not to mention, there's always nightlife and fun at the Pier!

Las Vegas, Nevada – Now to me, this isn't a vacation; I live in Vegas haha! But for a lot of people, coming to Sin City is the ultimate dream. Did you know the real estate is slightly declining in Vegas? Now would be the time to pick up a vacation home. Check the foreclosures and you're bound to get a home close to $100,000!

Moultonborough, New Hampshire – I love New England. Like, a lot. Did you ever see the movie What About Bob? Lake Winnipesaukee is the lake that was featured in that movie. While this area is a seasonal vacation spot, no one can deny the beauty. If you've never experienced New England in the fall, you're really missing out. While the prices for a water front home are rather high, the outlying areas are worth checking out!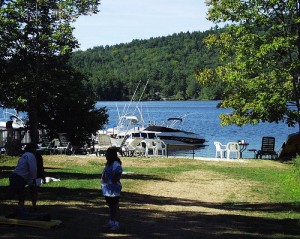 Photo Credit
Where would you buy a vacation home?