V-a-c-a-t-i-o-n…in the summer time!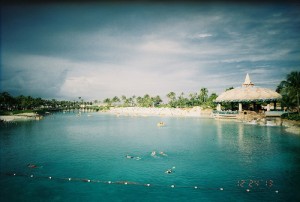 Photo Credit
With the warmer weather on the way, and summer just around the corner, I'm sure many of you are dreaming about vacations! Personally, I'm putting my suitcase together as I type this, as I am going on vacation TOMORROW!! I couldn't be more excited! Where am I going do you ask? On a cruise! Personally, I love cruises; it's like a giant floating hotel. You can eat (and more importantly drink!) as much as you want, and don't have to worry about catching a cab anywhere. On top of having amazing food and entertainment all in one spot, you also get to stop at some of the finest destinations! On this cruise, I will be visiting the paradise of Atlantis.
While vacation should be carefree and fun, there are a few things you need to worry about before you leave; especially when dealing with your home. Prepare your home for just about anything! Here are some of my favorite tips for protecting your home while on vacation!
If you are going on vacation for a prolonged period of time (I'm talking a few weeks; not a long weekend haha!) you may want to protect your home by getting any home improvements out of the way. IE: if you have a leaky faucet, or you noticed that your basement is flooding, you should probably take care of these problems before you hit the road. Back when I was in college, the tenant in the apartment above me left for vacation and failed to fix his dripping toilet. …A week later, my bathroom ceiling collapsed. THANKS GUY!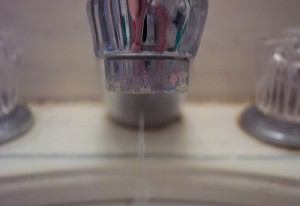 Photo Credit
If you are a home owner with a lot of property, protect your home by making sure you mow the lawn, trim the hedges, rake, and take care of any other aesthetics before you leave. A home with an unkempt lawn is a tell-tale sign that you're away! (While you're at it, make sure you water the plants…or ask a neighbor to help out! You don't want to come home to brown scenery.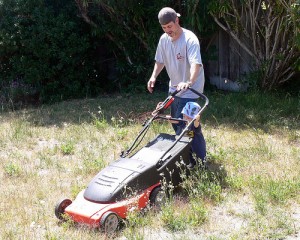 Photo Credit
Before you leave, make sure all windows and doors are secure and lock properly. Have a door that's sticking or a screen that's ripped? Fix it! You can never be too safe when it comes to home protection!
Send out a detailed itinerary to family members and neighbors so they know when you'll be gone. Tell your neighbors to call you if they see any strange activity at your home while you're scheduled to be away!
Set automatic light timers for lighting around the home. You can find timers anywhere (Walmart usually has cheap ones!) …Stagger the light times and lights throughout your home. The more 'natural' it looks, the better it is to protect your home!
Call the mail service and tell them to hold your mail – or ask a trustworthy neighbor to pick yours up daily. An overflow of a mailbox is a sure sign to intruders that you're not around!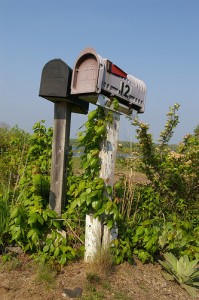 Photo Credit
These are just a few tips of mine that I like to follow to protect my home while I'm on vacation. Do you have any other ones? I'd love to hear them!