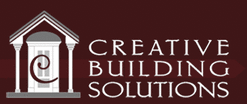 Telephone: (413) 528-4935
 Website: www.cbsdaily.com/

Overview
Based out of the heart of Berkshire County in Massachusetts, Creative Building Solutions is a top quality builder serving mostly Western Massachusetts and parts of New York. Their elegant but practical homes look right at home surrounded by nature and their green certifications and energy efficient options allow them to build homes that are as eco-friendly as possible.
What Makes Them Unique?
CBS does both modular and site-built homes, but specializes in a hybrid combining both. Working closely with their manufacturer, Simplex Homes, CBS is able to make use of the classic and modern designs that Simplex provides, often combining them in the same home to achieve stunning results.
In addition to their construction work, they also do landscaping and even waive the fee for the landscaping design for customers who build their homes with them.
Build Area
Parts of Massachusetts, New York, and Connecticut. They have been known to take on projects as far away as Costa Rica however, so if you like what you see, ask if they can serve your area.
Manufacturer Partners