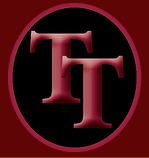 Telephone: (304) 258-0001
 Website: www.doublethomes.com/

Overview
Double T Homes is a custom modular builder based in West Virginia that specializes in custom modular homes. They are one of the few builders who provide log homes and homes with log siding. From their headquarters in Berkeley Springs, West Virginia, Double T Homes builds quality and affordable modular homes.
What Makes Them Unique?
Like the rustic look of a log home, but want something more traditional? Double T Homes can take any modular plan and make it into a "log home" with their log siding. By partnering with multiple Modular Manufacturers, they can offer their clients a myriad of infinitely customizable options and make sure that delivery costs are kept low.

Build Area
Serving the Quad State Area of West Virginia, Maryland, Virginia, Pennsylvania. Including:
WEST VIRGINIA
Berkeley Springs, Hedgeville, Martinsburg, Romney, Slanesville, Keyser, and more!
MARYLAND
Clear Spring, Hancock, Hagerstown, Flintstone, Cumberland, Orleans, Williamsport, and more!
VIRGINIA
Winchester, Berryville, Stephens City, and more!
PENNSYLVANIA
Needmore, Warfordsburg, McConnellsburg, and more!
Manufacturer Partners
Ritz-Craft, MSI, Manorwood, North American Housing