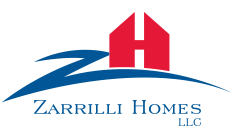 Telephone: (732) 262-4848
 Website: www.zarrillihomes.com

Overview
The Zarrilli Family has been building homes in New Jersey for over 50 years. Anthony Zarrilli, a third generation homebuilder, started Zarrilli Homes 12 years ago and has since brought his company to the forefront of the modular homes industry.
Zarrilli Homes have played an integral part in the rebuilding of the Jersey Shore following the devastation by Hurricane Sandy.
What Makes Them Unique?
Thanks to the company's stellar reputation and excellent product, Zarrilli Homes has been the recipient of the 2014 "Home of the Year" award from the Modular Home Builders Association.
Zarrilli Homes has an excellent relationship with their manufacturer as part of the President's Builder Council for Excel Homes.
Build Area
Ocean, Monmouth, and Atlantic Counties in New Jersey
Manufacturer Partners