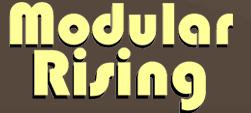 Telephone: (609) 751-0950
 Website: http://modularrising.com

Overview
Modular Rising is a specialty modular home builder with over 25 years of experience. They offer standard plans as well as the capability to build completely custom designs.
What Makes Them Unique?
Modular Rising builds both commercial and residential properties, but they specialize in high end modular building. They have the ability and experience necessary to build both traditional and more modern styled homes.
They also have very high end options available including adding premium fixtures and appliances and installing beautiful fireplaces, patios, and pools. They even have relationships with select companies to get great prices and special services for any options they don't offer themselves.
"High end" doesn't necessarily have to mean large however. They also build smaller residences that are equally luxurious.
Build Area
New Jersey, New York, Pennsylvania, Delaware, Connecticut